Help me to see differently
We fuel, challenge and structure the strategic thinking of the leaders and organizations that we coach. This dynamic collaboration allows a vision to emerge of robust and meaningful change, which is rooted in the work teams.
Strategy: a lever for transformation
"The best way to predict the future is to create it. Don't spend your energy defending yesterday. Instead, spend your energy exploiting today and the future." – Peter Drucker
Brio is at your side on the front lines to guide you in articulating the vision of your transformation and to equip you to make it a reality in day-to-day activities, the very essence of the business. Together, we will find pragmatic and concrete solutions adapted to your culture and environment.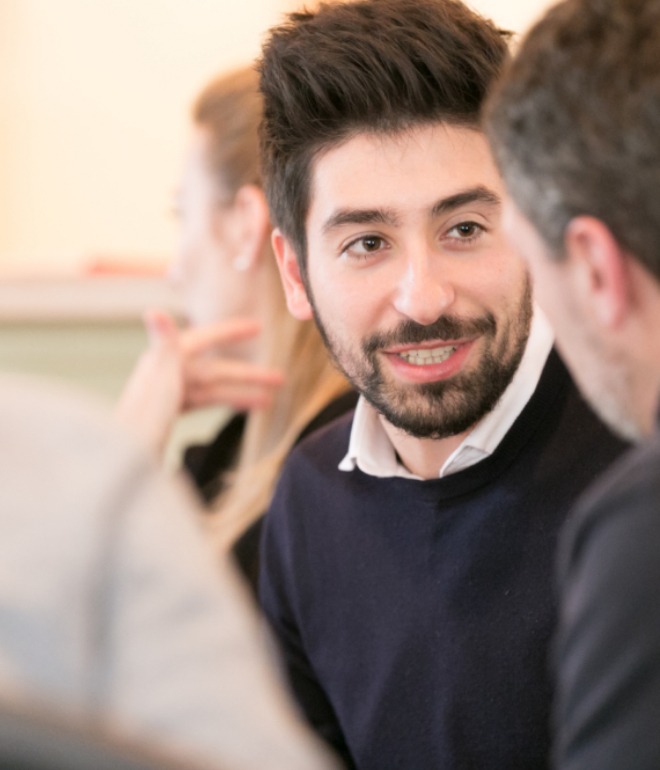 Convictions
Our dedication to taking you further is guided by three fundamental principles
Alignment
Our path, both in its approach and outcome, supports the alignment of the organization from one end to the other, from the board of directors to employees, in order to create synergy and dialogue that allows everyone to understand each other better.
Inclusivity and co-building
Our teams promote the involvement and participation of all stakeholders in your organization, through unique, adaptable and collaborative approaches and a long-proven co-building approach.
Meaning and founding principles
Questioning the raison d'être, values and behaviours helps give more meaning and attention to the actions of all stakeholders. It means going beyond the organizational impact to ground your business's actions in the context of transforming your ecosystem. We translate your raison d'être into measures of success for concrete, targeted and motivating results.
WHAT THEY'RE SAYING ABOUT US
Some organizations that put their trust in us
"As the person in charge of strategic thinking, I got to benefit from the sustained support of the Brio team, which proved to be highly efficient in putting together a relevant and astute knowledge base in order to articulate the strategic decisions we needed to take. The Brio team made sure that management team members got to actively participate in the process, and we succeeded in creating a team strategy, which led to better group synergy."

Nathalie Larue

Executive Vice-President, Strategy, Marketing and Personal Services
"Brio's guidance in our strategic thinking had an enormous impact on all of us at bciti. Beyond the focus that this exercise gave us, it also brought clarity, meaning and mobilization to every employee and manager, and event to administrators. A huge THANK YOU for the outstanding work!"

Viviane Gravel

Founder and CEO, bciti
Working with the Brio team has propelled UNI in its drive to be an impactful, major-league player. Brio understands our issues, proposes ambitious strategies and guides us with a great deal of agility

Robert Moreau

Chief Executive Officer, Uni Financial Corporation
Services
From inspiration to implementation on the front lines
We work at the intersection of leadership, strategy, governance and implementation to help large and medium businesses bring their vision to life. We build an implementation framework that embraces your reality and limitations in order to create sustainable results with high added value for your teams and business.
Let's get to know each other. Let's share our challenges. Let's take action.